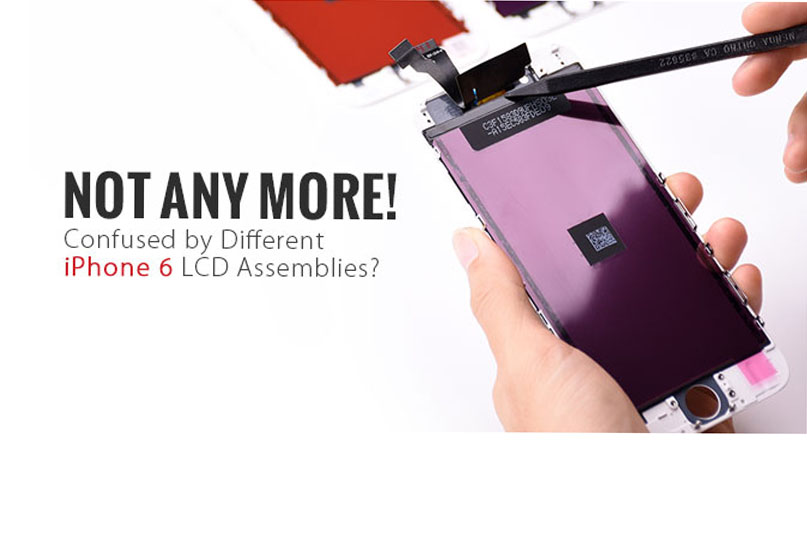 Have you ever been confused by the different qualities of iPhone 6 LCD screens in the market and do not know how to choose the right one you really need or else your customers actually want?
For many iPhone parts distributors or cell phone repair business owners, one of the most common misconceptions you find is likely the true meaning and understanding of the definition of AAA Grade LCD Screens and Original (OEM) LCD Screens. As more and more Chinese iPhone screens came into the market which eventually got decent popularity unexpectedly, thus you get more options out there on account of their good performance in display and stability. Of course, they get better pricing compared with OEM ones.
If you are a bit unsure, don't panic! We are about to help you to define the root differences of the OEM NEW, AA Grade, A Grade(which respectively manufactured by TIANMA, JDF and LT) iPhone 6 LCD Screens. I hope that you will be able to distinguish them in an easier way through FLEX CABLE DISTINCTION and COLOR DIFFERENCE.
FLEX CABLE DISTINCTION
OEM NEW
The lines on an OEM New screen flex cable are mostly curving if you check carefully. And the background color is yellow.
(The glass lens comes with a colored ring around the camera ring, all ORIGINAL and NEW from OEM factory)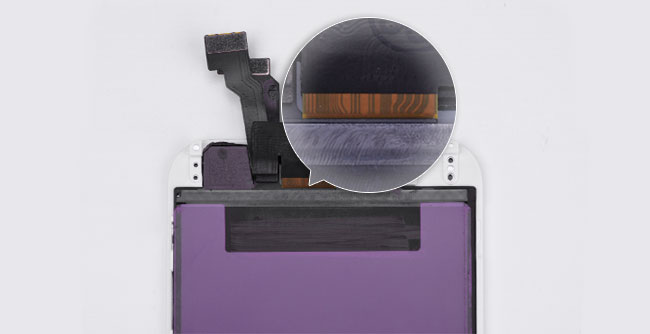 AA GRADE
(Original LCD but Compatible LCD Flex Cable, also glass lens, bezel frame, and flex cables are assembled by the third-party factory)
The lines are almost the same as on the OEM New flex cable. But the background color is brighter.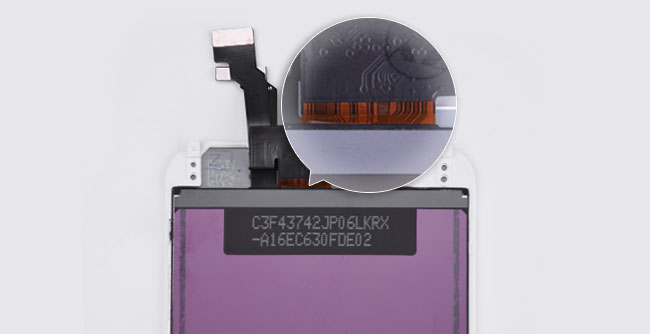 A GRADE (TIANMA)
(All parts apply compatible materials, and assembled by China LCD vendors)
The two curving lines on the right side can be seen as a sign of TIANMA screens.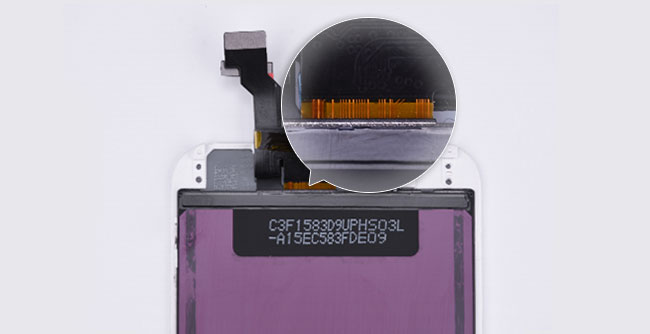 A GRADE (JDF)
The symmetric curving lines in the middle make it looks like a "door". And there is also a small "door" on the right side.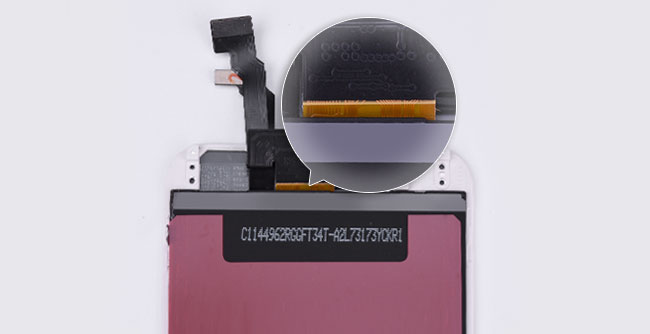 A GRADE (LT)
The flex cable is wider than OEM New. Besides, it has yellow lines with the black background color.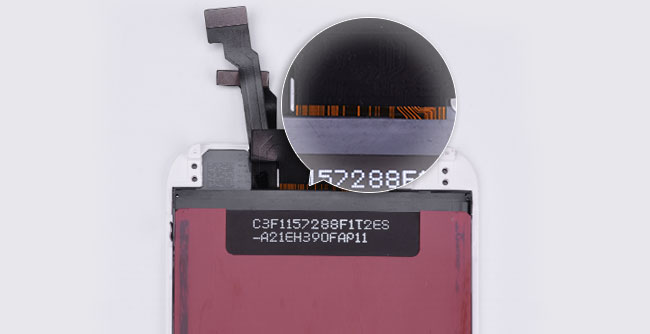 COLOR DIFFERENCE
The display effects of sample LCDs here are for reference, they may vary with different LCD batches and vendors.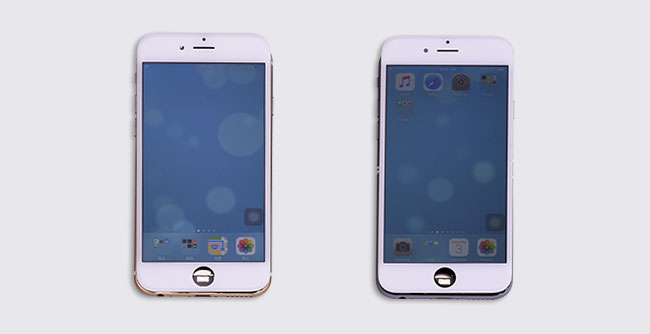 OEM NEW Original LCD with Compatible Flex Cable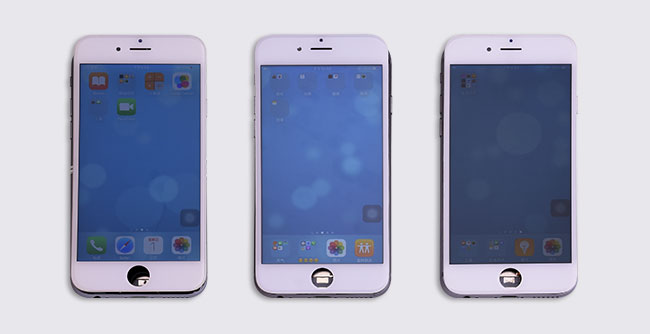 TIANMA JDF LT
NOTICE: There are different ways to tell the original iPhone screen from China Made screen. Here we have the easiest and most effective way to distinguish different qualities of iPhone 6 screens through the lines on the back of LCD flex cable. Now, would you like to check your screens through this way?
Want to order our products? Please contact us:
Related Posts: