You might be confused by different kinds of China made iPhone LCD brands. On the market, now for iPhone 6 China Made iPhone LCDs, there are around 11 brands. For iPhone 5 series, there are about 5-6 brands.
For those China made LCD screens, most of you may be familiar with Tianma, Longteng(IVO), Jingdongfang(BOE). For Longteng/LT, Its office name is IVO. For Jing Dongfang/JDF, its official name is BOE. The rest are Shenchao, innolux, AUO(Taiwan Brand), IVO, JDB etc.
For more details about them, you check the links below:
http://www.tianma.cn/
http://www.boe.com/
http://www.ivo.com.cn/cnsite/
http://www.innolux.com/
http://www.auo.com/
Lets see how a China Copy LCD was made. Here I took Tianma as a sample.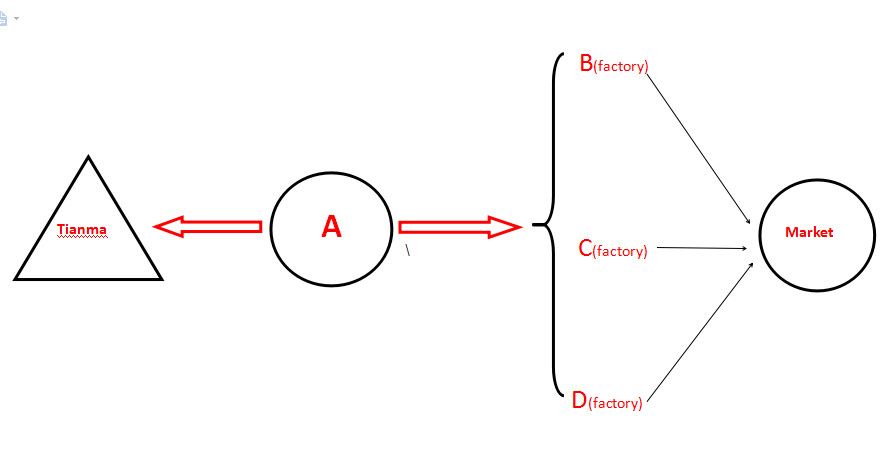 Why do the China Made iPhone LCD screens come to the market? I believe all of you know that reason. iPhone 5 series OEM were very lack of stock and price rose. So there were people or companies that tried to look for substitute.
In the model, It is A that contacts Tianma company(A may be a company or some). They ask it to produce one kind of LCD for their mobile phone. Because they cannot ask Tianma company to produce iPhone LCD.
Besides, in case of getting trouble from Apple or government, they may made a fake phone as their own brand to match the LCD. Then both sides sign the agreement on it. A offers funds to Tianma company to study the LCD. What A to Tianma is like what Apple to Sharp/LG/Toshiba.
At the beginning, this China Made iPhone screen hasn't had much market share. So after Tianma company produces the LCDs, A would ask factory B or its own factory to assemble the screens and sell to the markets.
After opening the market, the supply of these screens cannot meet the large demand of the market. A looks for more factories like C and D etc to assemble the screens for it and then A sells them to the market.
As more and more brands coming, A doesn't want to assemble the screens itself any more but only sells the Tianma lcd to certain factories. Those factories buy the spare parts like glass, frame, backlight, OCA etc by themselves and assemble the LCD with these spare parts.
In order to lower the cost and benefit more or to compete with others or to survive, they would use different quality of spare parts, which leads to the different quality finally. Actually the quality of China Made iPhone LCD screen depends not only on LCD, the spare parts but also the technique each factory adopts. So even for Tianma screen, there is different price.
Tianma LCD Screen is not assembled by Tianma company. Actually it only produces display. So your "Tianma" LCD screen may not be the same like others'. Don't think that everyone's Tianma screen is the same.
Generally, it is the same for other brands (IVO, BOE etc).
We will show you how to distinguish the different brands in the next article.
We are here for your business. Welcome to contact us. It is the form you can fill in.